Top Quality, Real Affordability
The Alabama Community College System believes that everyone should have the opportunity to pursue higher education. Cost is, many times, a major factor when you decide where you want to go to college. That is why the leadership, faculty, and staff at each of our colleges work hard to provide a high-quality education with the lowest tuition in Alabama.
There are several ways to pay for college. Opportunities vary based on which college you attend.
Where do I start?
The first step in applying for any financial aid is completing the Free Application for Federal Student Aid (FAFSA). Submitting the FAFSA gives you access to the largest source of financial aid to pay for your education. You will need these documents to apply.
Complete the FAFSA and contact your local community college to learn more about additional aid, scholarships, and grants that may be available!
Bevill State Community College
Jasper, Fayette, Hamilton and Sumiton, Alabama
Bevill State Community College
Jasper, Fayette, Hamilton and Sumiton, Alabama
Bishop State Community College
Mobile, Alabama
Bishop State Community College
Mobile, Alabama
Calhoun Community College
Decatur and Huntsville, Alabama
Calhoun Community College
Decatur and Huntsville, Alabama
Central Alabama Community College
Alexander City, Alabama
Central Alabama Community College
Alexander City, Alabama
Chattahoochee Valley Community College
Phenix City, Alabama
Chattahoochee Valley Community College
Phenix City, Alabama
Coastal Alabama Community College
Bay Minette, Thomasville, Monroeville, Brewton, Gulf Shores and Atmore, Alabama
Coastal Alabama Community College
Bay Minette, Thomasville, Monroeville, Brewton, Gulf Shores and Atmore, Alabama
Drake State Community and Technical College
Huntsville, Alabama
Drake State Community and Technical College
Huntsville, Alabama
Enterprise State Community College
Enterprise and Ozark, Alabama
Enterprise State Community College
Enterprise and Ozark, Alabama
Gadsden State Community College
Gadsden and Anniston, Alabama
Gadsden State Community College
Gadsden and Anniston, Alabama
Jefferson State Community College
Birmingham, Clanton, and Pell City, Alabama
Jefferson State Community College
Birmingham, Clanton, and Pell City, Alabama
Lawson State Community College
Birmingham and Bessmer, Alabama
Lawson State Community College
Birmingham and Bessmer, Alabama
Northeast Alabama Community College
Rainsville, Alabama
Northeast Alabama Community College
Rainsville, Alabama
Northwest-Shoals Community College
Muscle Shoals and Phil Campbell, Alabama
Northwest-Shoals Community College
Muscle Shoals and Phil Campbell, Alabama
Reid State Technical College
Evergreen, Alabama
Reid State Technical College
Evergreen, Alabama
Shelton State Community College
Tuscaloosa, Alabama
Shelton State Community College
Tuscaloosa, Alabama
Snead State Community College
Boaz, Alabama
Snead State Community College
Boaz, Alabama
Southern Union State Community College
Wadley and Opelika, Alabama
Southern Union State Community College
Wadley and Opelika, Alabama
Trenholm State Community College
Montgomery, Alabama
Trenholm State Community College
Montgomery, Alabama
Wallace Community College – Dothan
Dothan and Eufaula, Alabama
Wallace Community College – Dothan
Dothan and Eufaula, Alabama
Wallace State Community College
Hanceville, Alabama
Wallace State Community College
Hanceville, Alabama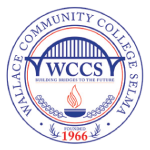 Wallace Community College – Selma
Selma, Alabama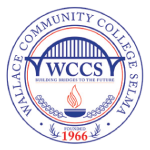 Wallace Community College – Selma
Selma, Alabama
Lurleen B. Wallace Community College
Andalusia, Greenville and Opp Alabama
Lurleen B. Wallace Community College
Andalusia, Greenville and Opp Alabama